GIRLS LIKE US:  Fighting for a World Where Girls Are Not for Sale
Author:  RACHEL LLOYD
Rachel Lloyd's riveting survivor story is the true tale of her hard-won escape from the commercial sex industry and her bold founding of GEMS, New York City's Girls Education and Mentoring Service, to help countless other young girls escape "the life." Lloyd's unflinchingly honest memoir is a powerful and unforgettable story of inhuman abuse, enduring hope, and the promise of redemption.
THE BETRAYAL BOND:  Breaking Free of Exploitive Relationships
Author:  PATRICK CARNES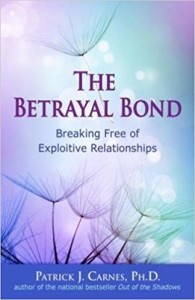 Exploitive relationships can create trauma bonds–chains that link a victim to someone who is dangerous to them. In The Betrayal Bond Patrick Carnes presents an in-depth study of these relationships, why they form, who is most susceptible, and how they become so powerful. He shows how to recognize when traumatic bonding has occurred and gives a checklist for examining relationships. He then provides steps to safely extricate from these relationships.
INVISIBLE CHAINS: 
Canada's Underground World of Human Trafficking
Author:  Benjamin Perrin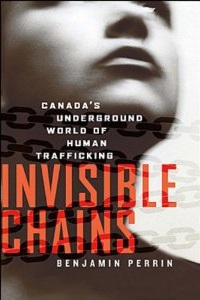 The global problem of human trafficking is only beginning to be recognized in Canada, even though it has been hidden in plain sight. In Invisible Chains, Benjamin Perrin, an award-winning law professor and policy expert, exposes cases of human trafficking, recording in-depth interviews with people on the front lines—police officers, social workers, and the victims themselves—and bringing to light government records released under access-to-information laws.
THE NATASHAS: 
The New Global Sex Trade 
AUTHOR:  VICTOR MALAREK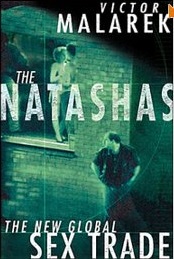 The buying and selling of human beings for the worldwide sex industry is organized crime's fastest-growing business with up to two million people globally—mostly women and children—being trafficked into the sex trade every year.