John Cassells is a full time Street Youth Specialist with SIM Canada. He began working with young people in 1984, and his expertise includes youth homelessness, addictions and human trafficking.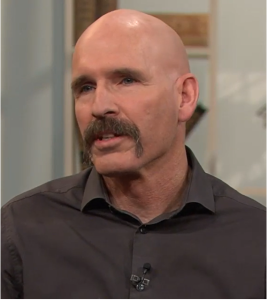 John efforts focus on the exploitation Canadian youth in the sex trade.  In 2014, John was called upon by the federal government to advise the standing justice committee on prostitution legislation, Bill C-36.  Then again, in 2016, John was asked by the Wynne Liberals to provide input for Ontario's Strategy To End Human Trafficking. While John continues to work directly with exploited young people, his main objective is to guide and mobilize others through Arkenstone Education and Men Ending Trafficking.
Watch John speak about the issue of sex trafficking in the Greater Toronto Area.
John lives in the Greater Toronto Area and is keenly involved in his local church and community. John is married and has three school age children.   He is available for public speaking, consulting and teaching/training with churches, schools/colleges, youth agencies, law enforcement and community leaders.
Will you support John's work?
John relies on donations to cover his wage and expenses.  Right now, there's an outstanding need. If you would like to give a one-time gift, or to sign on as a monthly supporter, your support will make a real difference. Please follow this link.
SIM Canada is a registered charitable organization. Tax receipts will be given for all donations of $10. or more. Registration #12994-7537-RR0001.
_________________________________________
"John's experience allows him to tailor his presentations to fit the audience while maintaining a powerful message on how we can each make a difference…"

-M. Baratto, Executive Director, Father's Heart Healing Ministries, Arthur, ON

                    ————————————————-

"John teaches with passion and engages students to understand social issues with a critical mind."

-J. Charters, Police Foundations Instructor, Humber College
"John leads with his heart, and is sustained by his faith… He is a voice of experience and hope.  

-S. Prime, Elder and Chair, Worship Committee, Kingsway Lambton United Church
Follow John on Twitter:  @johncassells